Vinnies Gambling Counsellors Say Wilkie's Reforms Difficult to Enforce and Monitor
Catholic Communications, Sydney Archdiocese,
8 Apr 2011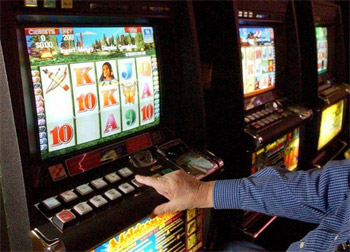 Gambling counsellors are doubtful reforms put forward by Independent Tasmanian MP, Andrew Wilkie will work and not only will they prove difficult to enforce but may also violate the privacy of those they are meant to help.
"There is also concern that Andrew Wilkie's suggested reforms do nothing to address easy access to online gambling which is on the increase and where Australia has absolutely no safety measures in place," says Marina Stojanovska, Intern Psychologist and Problem Gambling Counsellor for St Vincent de Paul Society NSW and a participant in this week's two day Counsellors for Problem Gamblers Conference organised by the states' Responsible Gambling Fund (RGF).
A workshop at the Conference addressed this issue, Marina says but although Australian casinos are banned from offering gaming online, anyone with a computer and connection to the internet has easy access to gambling via online casinos in the US, Britain, the Philippines and many other centres worldwide.
Despite this, Andrew Wilkie's reforms seem to be aimed solely at poker machines. He is demanding the Gillard Government legislate to make all Clubs across Australia fit every poker machine with mandatory pre-commitment technology that would limit in advance the amount a gambler can lose.
The Tasmanian MP and former Defence whistleblower, insists that unless this becomes law his support for the minority Federal Government will be withdrawn, and made this a condition of his backing of the Gillard government when it desperately sought to hold the balance of power in the wake of the Federal Election last year.
Today Federal Ministers, Jenny Macklin and Bill Shorten are meeting with Australia's club and hotel officials to negotiate an acceptable clampdown on poker machines as demanded by Andrew Wilkie.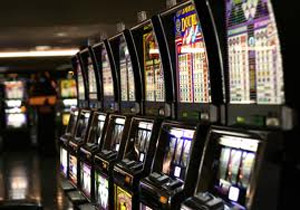 However apart from the expense to clubs of fitting this technology, few believe it will work and wonder how limits on amounts used to play the pokies can be enforced. Who will decide on the amount permitted to be lost by each gambler, is another unanswered question as is privacy concerns over players being asked to handover details of their bank accounts. There are also concerns that not only will details of a player's private bank accounts be put at risk, but that the leaking of details could compromise jobs and family relationships, particularly if neither was aware gambling had become a problem.
With all the unanswered questions surrounding the Wilkie suggested reforms, it is interesting to note that at this week's Conference for Counsellors of Problem Gamblers which was held last Tuesday and Wednesday, the much-touted plan was not discussed. Instead, attendees focussed their attention on a pilot scheme currently underway on the Central Coast which is showing strong results and is expected to be adopted state-wide before the end of the year.
The basis of this scheme is self-exclusion and for the first time patrons of clubs will be offered the ability to voluntarily self-exclude themselves not just from one venue as is the case today, but from multi-venues.
By law, every gambling venue must have a self-exclusion program in place. But until now, when a patron wanted to exclude him or herself they had to make an application to each different venue.
But the new scheme means a player can voluntarily self exclude from all Clubs for a set period of time, and having made this decision will receive the support and assistance of their Problem Gambling Counsellor. They will also be encouraged to enlist the encouragement and support of their families and friends.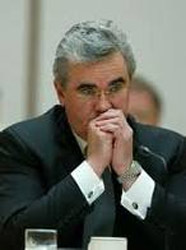 "Finding a way back for a problem gambler isn't easy but people can and do get through this," says Marina who has been a gambling counsellor for the past three years at a centre which is operated by St Vincent de Paul Society with the support of RGF.
At the Vinnies' centre free counselling is offered to clients, their family and friends who are impacted by gambling related problems. However, Marina is quick to point out when it comes to problem gamblers there is no one demographic and it can affect both men and women and vary in age groups from teenagers to the elderly.
According to Marina, the term problem gambling is not always understood. To the general public fed by headlines in daily newspapers, many believe problem gambling refers only to those who have gambled away their life savings, their home, their marriage and everything else.
"But those of us involved in this field take problem gambling to mean anyone who believes they have a problem," says Marina. "For some a problem may be spending savings on gambling but not necessary jeopardising other areas of their lives. But for others it means blowing the rent and all the food money or the family education fund."
Either way, once a person believes they have a problem, and seeks help, they are on the way to recovery, say the experts.
"I think the great thing is that many believe going to a counsellor will be scary and difficult. But discover it is nothing like that," Marina says.
The most recent statistics from June 2008 until May 2009, list NSW as having more than 94000 poker machines with 1301 registered clubs and 1679 hotels earning profits from these. Casinos also accounted for 1500 of the total number of poker machines across the state.
Of the overall population, 0.4% are problem gamblers and in a recent survey by the Salvation Army it was found most gambling problems were directly related to poker machines in clubs and hotels, with NSW leading the nation in terms of gambling spending an average of $1140 per adult against $490 per person in WA.