Disadvantaged Demonised for Political Gain
Catholic Communications, Sydney Archdiocese,
1 Apr 2011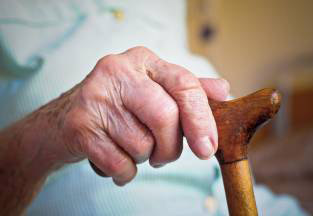 With unemployment benefits of just $230 per week against the average $430 rent in the Sydney area along with the huge rises in electricity, water and utilities makes suggestions people on the dole are bludgers or rorting the system ludicrous, says Dr Andy Marks, Senior Research with the St Vincent de Paul Society NSW.
"Demonising people who are struggling, underemployed on a pension or disability benefit is simply a distracting technique used by both the Government and Opposition to score political points and abrogate their responsibility," he charges. "Few people choose to enter long term unemployment and the problem today is no longer unemployment but underemployment."
According to Dr Marks monthly employment figures released by the Government blur the real picture by including counting all those able to get work for only part of the week even if this only amounts to an hour or two of paid work.
"In the past 18 months we have seen a 30 percent increase of people turning to us for help. These are people who never thought they would need help from a charity just to put food on the table. They are all keen to work and desperate for more shifts each week but cannot get sufficient hours of work to bring in enough income to enable them to keep their heads above the breadline," he says.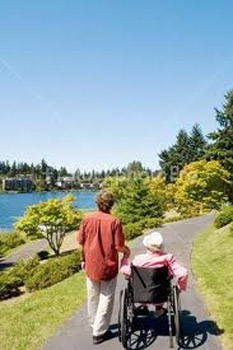 The issue of underemployment urgently needs addressing by the Government, he insists and adds that incomes are so tight for Sydney's underemployed, pensioners or those on disabilities, there is no cushion to absorb even the slightest price increase.
"People are not given benefits support as a handout as is frequently portrayed by the Government. It is an entitlement for their disability or lack of advantage," Dr Marks says.
The amount they receive however cannot match the increases in the cost of living over the past five years and the $30 per week increase in single pensions handed out by the Government last year has long since been eradicated, he says.
But other than the singles pension, the amount paid as unemployment or disability support benefits or other similar schemes to help those who are struggling, continue to remain at the same level they were at more than five years ago. This despite spiralling increases not only in rents across Sydney, which now officially stand at $430 a week, Dr Marks says, but also in electricity, water, gas, bus and train fares and the cost of food.
Electricity has rocketed up by 64% in the past five years and water is up by 58% in the same period. In addition rents are up by 39% and food by 21%. Health costs have also escalated by $32 and pushed up the cost of fares on public transport by 17%.
"These rises are way above the annual inflation rate of 2.8% and way beyond the capacity of thousands of people across Sydney," Dr Marks says.
The result is not only a surge in demand by people turning to Vinnies for help, which is putting a strain on the agency, but on all of Sydney's charities and welfare agencies who provide assistance and support those in need.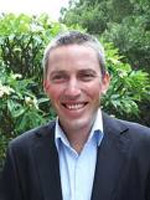 While the Australian government continues to congratulate itself for steering the nation through the Global Financial Crisis (GFC) and tout the strong economy along with the mining boom, Dr Marks says this is not the full story.
"On paper we look as if we escaped the GFC unscathed but the reality is very different," he says and urges the Government and Opposition to stop using the underemployed, pensioners, those on disabilities and on the margins as political footballs.
"Demonising those desperate to work detracts from the increasing problem of underemployment which neither side of Parliament has done anything to address," he says, insisting what is needed now is not a continuation of the argy bargy short term attacks from politicians and Government leaders, but instead a long term vision of what is needed to fix the situation.
"Governments need to stop working in electoral cycles and instead of abrogating their responsibilities, address the issue particularly the growing problem of underemployment and come up with a proper plan," he says.