Sydney Day of Prayer and Music in the Assisi Spirit
Catholic Communications, Sydney Archdiocese,
27 Oct 2011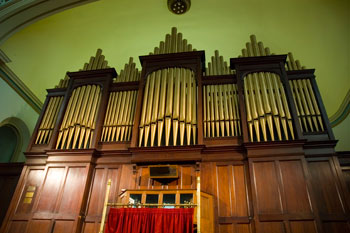 The Franciscan Friars of the Province of the Holy Spirit will mark the 25th anniversary of Blessed John Paul II's historic pilgrimage to Assisi with a series of inter religious services amd special events across Australia.
It was in 1986 when JP11 brought leaders from the world's many different religions together to pray for peace in the old hillside home of St Francis north of Rome.
In Sydney, members of the Catholic Archdiocese, the Aboriginal Catholic Ministry will join representatives from the Uniting Church as well as those from the city's Jewish, Islamic, Buddhist, Mandaean, Christian Orthodox and Baja'i communities for a Spirit of Assisi Concert at the 178-year-old Uniting Church at 264 Pitt Street.
More than 1000 Sydneysiders of all ages and walks of life are also expected to attend what the organisers for the Franciscan Friars describe as a wonderful opportunity for different cultures and faiths to come together in harmony and peace.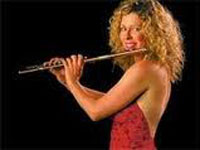 Leading Australia flautist, Jane Rutter will be one of the highlights of this special concert. So too will Dr Kim Cunio and Heather Lee, the acclaimed sacred music duo. Also performing with their own legion of fans will be well-known organist, Jassen Rose and dynamic trumpeter, Christopher Perrin. In addition Lanneke Wallace-Wells, the conductor and singer will perform with fellow Song Company members.
Another highlight of the evening will be the wide ranging line-up of Sydney choirs which include professional groups as well as choirs from Sydney's parishes, schools and universities.
The Rev Dr Stephanie Dawrick, Minister of the Uniting Church, will act as MC and has been involved with the event every step of the way.
"We had a full rehearsal yesterday and will have our final rehearsal tomorrow, Friday and then we'll be set for the big night," says Sarah Mensass-Rose, who has put the concert together, despite having just delivered her first baby, Sophia.
"She's come to all the rehearsals with me, and will be backstage during the concert!" she says.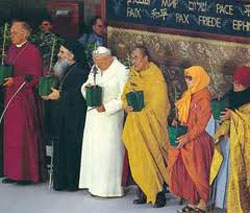 For Sarah, who is Animator for Justice, Peace and Integrity of Creation for the Franciscan Friars, the concert is very much a family affair with Jassen Rose not only her husband and the proud father of Sophia, but as one of Sydney's best known organists he is also one of the concert's performers.
As part of her role with the Franciscan Friars, Sarah works closely with many members of the Archdiocese of Sydney on social justice issues, and is delighted all proceeds of the concert will go to the House of Welcome.
Carramar's House of Welcome is a project of the Franciscan Friars and not only the largest, but one of the very few agencies in Sydney that provide housing to asylum seekers and refugees in need.
Currently the House of Welcome supports 55 people, including 11 families and 13 single clients in 14 "safe place" traditional homes, as well as helping 10 other families and 22 singles with tenancy and financial support.
Rehearsals for the concert were held yesterday and the final rehearsal will take place tomorrow before the big night on Saturday.
"Everyone is very excited and full of enthusiasm," says Sarah, adding that the each of performers all jumped at the chance to participate in such a special event.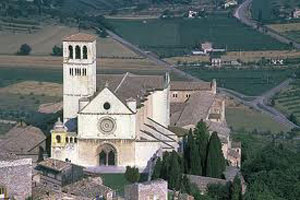 "Our world has changed so much in the past 25 years," says Friar Paul Smith, Provincial Minister of the Province of the Holy Spirit which encompasses Australia and New Zealand. "Now more than ever we need to foster deeper dialogue that leads to peace. No matter what our faith tradition we are all called to discover creative ways in which to seek dialogue, build peace and harmony and work for justice in our own way."
Across Australia this week the Franciscan Friars have helped organise inter religious services, sports events and concerts to encourage people of different faiths to come together and mark the 25th anniversary of Blessed John Paul's pilgrimage of peace to Assisi.
Today in Italy, another equally historic pilgrimage is taking place. Following in the footsteps of Blessed John Paul II and his journey to Assisi on 27 October 1986, Pope Benedict XVI is leading his own pilgrimage to the home of St Francis accompanied by 300 of the world's religious leaders from 50 different nations.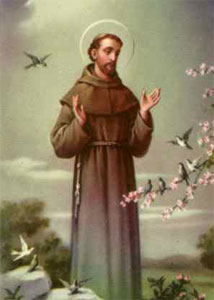 Showing the same groundbreaking courage of his predecessor, the Holy Father has also broken with tradition and invited self-proclaimed atheists to join him in the Umbrian hilltown for what he is calling a "Day of Reflection, Dialogue and Prayer for Peace and Justice in the World."
The town of Assisi was chosen by both pontiffs as 800 years ago this was where St Francis was born and from where he embarked on a pilgrimage at the height of the 5th Crusade, determined to convert Malik-al-Kamil, the Sultan of Egypt to Christianity or die a martyr in the attempt. But arriving in Egypt he instead followed his heart and the example of Christ, and sought a way towards peace and understanding through dialogue with the Sultan. The pilgrimage changed his life, sending him on the path to peace.
St Francis' message of brotherhood and understanding is as resonant and pertinent today as it was eight centuries ago.
The Spirit of Assisi Concert at the Uniting Church, 264 Pitt Street, begins at 7.30 pm on Saturday, 29 October. All proceeds will go to help asylum seekers and refugees being supported by House of Welcome at Carramar.
Tickets priced at $25 for general admission, $20 for pensioners and students.
For more information log on to www.spiritofassisiaustralia.com