Vinnies Urges Govt to Abandon Hardline on Welfare
Catholic Communications, Sydney Archdiocese,
17 Oct 2011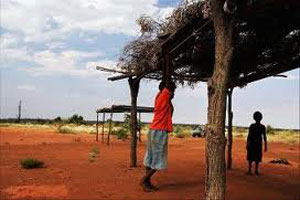 St Vincent de Paul Society says the Newstart Allowance, which has not seen an increase in more than 15 years, forces those looking for work to lives of poverty and unnecessary hardship.
"We have long highlighted the inadequacy of the Newstart Allowance which at just $35 a day condemns people to a life of poverty," says Dr John Falzon, Chief Executive Officer of the National Council of the St Vincent de Paul Society and called on the Government to increase this allowance to at least $50 per day.
Speaking at the launch of Anti Poverty Week, which began today 17 October, Dr Falzon said if the Gillard Government wanted to address poverty it could start by doing three things.
The first would be to raise the Newstart Allowance, the second to impose a moratorium on its hardline welfare policies such as compulsory income management, and the third would be to reassess its attitude to people living on the edge of society.
Dr Falzon pointed out that the reasons for social disadvantage were complex and that the Government's policy of compulsory income management was not only unfair but a "direct attack on people's dignity and self-determination."
"We strongly oppose the way compulsory income management was rolled out in the Northern Territory and hold grave concerns about the Government's plans to expand the system to other states," he said.
From July 2012 the Gillard Government has announced its intention to expand income management to five areas including Bankstown, NSW as well as Playford in South Australia, Logan and Rockhampton in Queensland and Shepparton in Victoria.
"Compulsory Income Management will be imposed on people who are already living on meagre support payments," he said and asked why it was necessary to micro-manage incomes when studies have repeatedly shown that social disadvantage is the result of a complex social problems such as the lack of affordable housing.
"St Vincent de Paul Society finds this expansion of compulsory IM policies which affect the most vulnerable and socially disadvantaged a worrying trend," he said.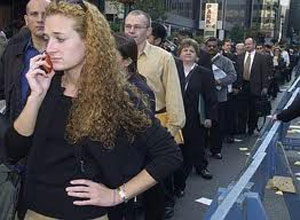 Dr Falzon said Vinnies strongly supported calls for a moratorium on all compulsory income management policies.
In an effort to raise awareness about the complex reasons for social disadvantage, Vinnies used the launch of Anti Poverty Week to announce the establishment of a regular Vinnies' blog designed to engage and educate the public about the issue.
The National Council President, Tony Thornton, said the blog would outline the Society's views on everything from Aboriginal justice to campaigns to increase the Newstart Allowance.
"But most importantly the blog will give the public the opportunity to provide feedback and comment on social justice issues," he said.
The blog can be found at http://blog.vinnies.org.au