Situation Desperate says Libya's Apostolic Vicar
Catholic Communications, Sydney Archdiocese,
10 Oct 2011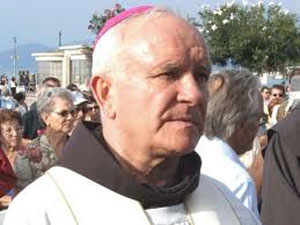 The battle for Muammar Gaddafi's home town of Sirte is expected to end within the next few days with a declaration of victory by Libya's new transitional government.
The almost month long battle between Gaddafi loyalists and forces for Libya's transitional government has exacted a terrible toll on civilians with many hundreds dead or injured.
The nearby town of Bani Walid has also suffered high casualties.
"The situation is desperate," says Monsignor Giovanni Innocenzo Martinelli, Apostolic Vicar of Tripoli. "The fact that we continue to fight saddens me very much and we hope a peaceful solution is found as soon as possible to avoid more victims."
Life in Tripoli is slowly returning to normal, he reports, with "essential services pretty much guaranteed," and the announcement at the weekend by the Transitional National Council that normal flight services into the city will resume next month.
Outside of the capital, throughout much of the rest of the country, Mgr Martinelli says the situation is dire.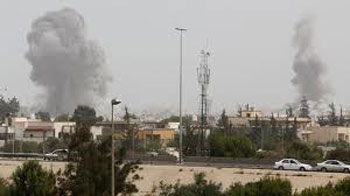 "There are dozens and dozens of wounded and sick people. But the Libyan hospitals that in peacetime were very good, are no long sufficient to deal with the rising roll," he says.
Hundreds in the besieged cities of Sirte and Bani Walid as well as other Libyan towns such as Misratha are in urgent need of medical treatment for bullet wounds and other injuries.
Over the past months, support bombing by NATO to provide back up to the forces of the Transitional Government together with the unrelenting battle on the ground between these forces and Gaddafi loyalists, have destroyed much of the country's infrastructure.
In Misratha, the local hospital is no longer functioning with critical cases having to be treated in ill equipped nursing homes without electricity and in constant danger of being confiscated. In other towns, hospitals have also been totally or partly destroyed.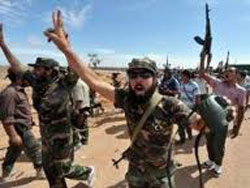 Sirte, stronghold of those loyal to Gaddafi, normally has a population of around 70,000. But as the struggle for the city continues, an estimated 10,000 have fled to set up camp in the desert in a bid to escape the fierce shelling and rocket fire.
Inside the city itself, where Gaddafi loyalists have vowed to "fight to the death," water, electricity, food and medicines are at a premium and fast running out. As a result, patients in the Gaddafi's besieged hometown are not only dying from their injuries but from a lack of oxygen supplies. Unnecessary deaths are also being caused by a lack of fuel for the hospital generators which operate life-saving machines and medical equipment.
"I thank the Italian government for transporting many of the injured by the Italian Air Force to be hospitalised in Rome," Mgr Martinelli says. But so far Italy is the only nation to have begun airlifting Libya's sick and wounded to hospitals in Rome where they can be treated.
Through Agenzia Fides, the international information service for Pontifical Mission Societies, Mgr Martinelli is urging other countries to "join in Italy's humanitarian gesture" and save Libya from what he fears is about to become an overwhelming "humanitarian disaster."