Make Your Vote Count Bishops Urge
Catholic Communications, Sydney Archdiocese,
10 Aug 2010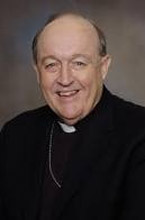 Catholic Bishops do not tell people who to vote for, but they do urge Australia's faithful to think about issues that are not just important to them but for the whole of Australia, says Archbishop Philip Wilson, President of the Australian Bishop Catholics Conference (ACBC).
Stressing the importance of the future and welfare of all residents of Australia, the Archbishop said although the Church refused to take sides in party politics, the ACBC had a list of six essential criteria everyone should consider before casting their vote.
The criteria set down by the ACBC begins with the right of every person to human dignity, and also the right of everyone to have adequate food, shelter and protection, as well as equal access to education, health, employment and basic services.
The ACBC's fourth fundamental requirement is for every Australian, both present and in the future, to have the right to live in a safe, healthy, secure environment. It was also the right, and duty of every person to contribute to society to the extent to which they are able, the ACBC criteria continues, with the last criteria listed being the right of every person to live according to their own beliefs, to the extent that those beliefs do not impact upon the rights of others.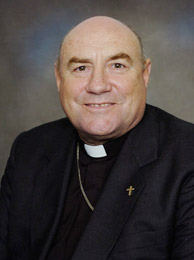 "Although we do not tell people who to vote for, Bishops are aware that at election time, many in the community look to church leaders for advice about relevant issues," Archbishop Wilson says, adding this was the reason that in addition to the six criteria he wished people to think about before casting their vote, there were other important issues to be considered.
Of particular concern for Catholic Church agencies and their work is for a health system that is efficient and accessible for all with properly funded mental health services as well as real improvements made to aged care and access to these services.
The Archbishop also called on all Australians to treat migrants and refugees with dignity and compassion, in accordance with international law, and said all of us should be ashamed by the most disadvantaged of the nation's Indigenous people who were forced to battle third world living conditions, and urged everyone to work towards changing this.
The ACBC in its election statement also called for religious liberty where a variety of faiths and non-faiths could live alongside one another in harmony and respect, and asked for social justice issues to be considered, saying in a county as wealthy as Australia, priority must be given to human dignity and to helping those who cannot cope in society.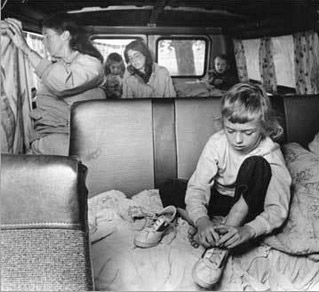 "The Catholic Church in Australia seeks to contribute to building our society through schools, universities, hospitals, social services, aged care, international relations and our response to poverty both locally and in the developed world," Archbishop Wilson says.
The ACBC's guidelines for the Federal Election on 21 August, follows the key principles to be considered by voters issued last week by the Australian Catholic Social Justice Council (ACSJC), the national and human rights agency of the Catholic Church.
Many of the issues highlighted by the ACSJC echo those issued today by Archbishop Wilson, but on the issue of Australia's indigenous people, goes further urging caution with the government's current "Intervention" into remote Northern Territory Aboriginal communities, and asking that these communities be made part of the decision making process.
Chairman of the ACSJC, Bishop Christopher Saunders, Bishop of Broome, also pointed out that Australia only saw a tiny proportion of the 42 million people worldwide fleeing persecution or displaced by war or famine, and on behalf of the Council, called on political parties to cease using asylum seekers for "political capital" and urged a far more compassionate response from both sides of Parliament.
In addition to its guidelines, the Council gives a series of questions for voters to ask their local MPs no matter what their political stripe, ranging from how would they ensure progress towards national reconciliation for Australia's Indigenous peoples to what they would do to reduce the wealth divide in Australia and to lift low-paid and unemployed workers out of poverty.
To read more of the ACSJC principles and issues to consider when voting, log on to www.socialjustice.catholic.org.au