Reason for Optimism on World AIDS Day 2010
Catholic Communications, Sydney Archdiocese,
30 Nov 2010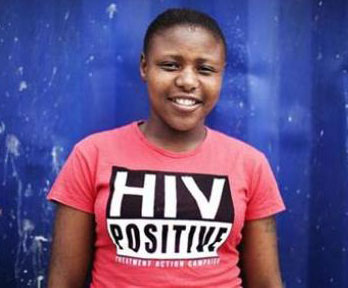 Breakthrough developments in the treatment of HIV/AIDS have meant extended life spans for those infected with the virus, giving many people living with HIV strong reason for optimism in the lead up to Worlds AIDS Day 2010 on Wednesday, 1 December.
"Over the past 10 years the focus of our pastoral care and the support we give to men and women living with HIV/AIDS, has shifted from care for the dying to care for the living," says Margaret Pirotta, coordinator for CatholicCare's Tree of Hope Centre at Surry Hills.
Founded back in 1996 by Sister Margaret Mines, the Tree of Hope Centre offers spiritual and emotional support, counselling and referrals to those living with HIV/AIDS as well as their carers. In the past 14 years the Centre has cared for many men and women and offered them an anonymous, non-judgemental and safe haven where they can find comfort, friendship and a place to be themselves.
For those unable to make it to the Centre, which is housed in the grounds of St Patrick's Business College, there is an outreach program where those needing support, a kind word or pastoral care are visited or counselled by telephone.
Although a part of CatholicCare, with the strong support of the Archbishop of Sydney, Cardinal George Pell, the Tree of Hope Centre is non-denominational and open to men and women of different faiths or of no faith at all.
"We want everyone at Tree of Hope to have a sense of belonging and to realise that no one here is sitting in judgement but they are being accepted totally for who they are," Margaret says.
The need for such a place to offer support on a spiritual and emotional as well as a practical level was recognised early by Sister Margaret Mines. Among her pastoral duties during her years at St Vincent's Hospital she found herself ministering to those with HIV/AIDS.
The first patient Sr Margaret attended with HIV was in 1984. But within 12 months this had swelled to many, many more and not only St Vincent's but its adjacent Sacred Heart Hospice began admitting an increasing number of people with HIV or full blown AIDS.
Describing these early days as "heartbreaking," the Sister of Charity recalls the fear and stigma attached to the AIDS/HIV pandemic of the 1980s, and how those diagnosed were cruelly discriminated against. The fear of HIV/AIDS was further compounded in 1987 with the launch of the now famous Grim Reaper TV commercials. Aimed at promoting awareness of the virus and educating the public on how it was spread via the exchange of body fluids, the commercials terrified the public with depictions of the Grim Reaper using a bowling ball to knock over vast numbers of men, women and children after supposed infection with HIV/AIDS.
The discrimination and fear reached such ludicrous levels that many people became terrified to even shake the hand of someone with HIV/AIDS in case they too became infected.
Determined to give those with HIV/AIDS a safe place where they were not greeted with fear and ostracised, Sr Margaret established the Tree of Hope Centre.
"There was a great need and as a Sister of Charity that is where we are called," she says of her decision to create "a place of compassion where people could come to just be themselves, where nobody would be discriminated against, where there would be no labelling of people, where people would be free to have the dignity God had already given them and be offered the respect that was their due."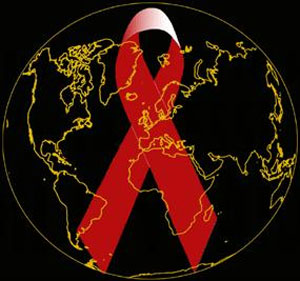 Thankfully those days of discrimination and ostracism are long gone and today, according to Margaret Pirotta, who took over as coordinator of the Tree of Hope on Sr Mines' retirement in 2006, HIV/AIDS has become accepted by most people as a chronic rather than a fatal disease.
"Breakthroughs in treatment means we are now increasingly able to manage and control HIV, and we find one of the biggest challenges these days is to help people living with HIV/AIDS cope with loneliness, isolation and depression," Margaret says.
The Centre itself provides a place for those with HIV to connect with others who are going through the same situation, enabling them to share their stories, make friends and help alleviate feelings of loneliness and isolation. For carers of those with HIV/AIDS, the Centre also offers an opportunity to exchange experiences, make friends and find support. And for both carers and for those living with HIV/AIDS, the Centre provides a real sense of belonging and community.
But for some, distance or illness means access to the Centre is not always possible and in these cases Margaret undertakes an outreach program and visits men and women with HIV/AIDS in their homes. In addition to offering practical help she also counsels and gives pastoral support by phone.
"It's about meeting people where they're at. Some need assistance with grocery shopping or doctor's appointments, and if they live too far away for that, then we have long talks on the phone," she says, and adds that for some, hearing a friendly voice and having someone who will listen is all that is needed.
Those who currently attend the Tree of Hope Centre on a regular basis come from across Sydney as well as from the Newcastle-Hunter Valley area and from as far south as Wollongong.
For the past few weeks, a planning group from the Tree of Hope has been organising a special thanksgiving ceremony to mark this year's World AIDS Day and to acknowledge all those living with HIV/AIDS worldwide.
Following the theme for this year's World AIDS Day of "Universal Access and Human Rights," the ceremony at the Centre on Wednesday afternoon will be conducted by Father Claude Mostowik msc, starting with a Welcome to Country followed by selected readings, music, a ritual of remembrance, a personally-written reflection and a blessing.
While there is great reason for hope this year with decreasing numbers of those diagnosed with HIV in Australia and extended life spans for those living with the virus, there is concern that awareness of HIV/AIDS and education about it, has all but disappeared.
"HIV is now in a different place but education and awareness needs to be re-ignited and put at the forefront once more," says Margaret who believes that while education about HIV/AIDS is ongoing, it is no longer as visible as it should be.