A Day of Celebration
Catholic Communications, Sydney Archdiocese,
15 Oct 2010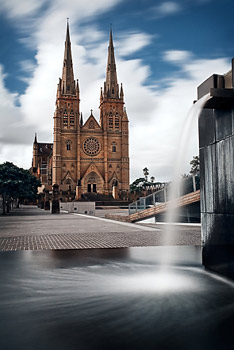 A record 8000 Australians of all ages and all walks of life, have converged on Rome for the canonisation of Mary MacKillop on Sunday 17 October.
For those at home the day will also be one of great rejoicing as Australians across the country celebrate the canonisation of our first Saint and her legacy not only to education but in caring for the forgotten, the poor and the marginalised.
At Cathedrals, churches, schools, town halls and picnic grounds across Australia, thousands will pay tribute to Mary MacKillop and later, tune in to watch the live webcast or television broadcasts of her canonisation by Pope Benedict XVI in St Peter's Square in Rome.
In Penola, SA where Mary MacKillop established her first school, the town of just 1500 are expecting an influx of up to 15,000-20,000 pilgrims to drop in throughout the weekend. Of these at least 3000 are expected to join in the outdoor Mass celebrated by Emeritus Archbishop Leonard Faulkner at Penola's Mary MacKillop Park and to stay on to see the canonisation beamed live onto a huge outdoor screen.
In North Sydney Mary MacKillop Place, where pilgrims have flocked to pray at Mary MacKillop's tomb throughout the week, 3000 have registered to watch the canonisation as it is streamed live on big screens via the social network's Xt3.com portal. The high number of faithful keen to be at Mary MacKillop Place on the historic day of her canonisation has resulted in the RTA issuing special travel advice which can be found on the Mary MacKillop website.
St Mary's All Day Celebration

But of all the events planned across Australia, the celebrations in the heart of Sydney centred around St Mary's Cathedral promise an unforgettable day and to attract as many as 7000 individuals, families and children.
The day's events will begin inside the Cathedral at 10.30 am when a Festival of Faith Mass will be celebrated. Each year the Knights of the Southern Cross hold an annual Festival of Faith. Usually this festival is held in May, but with Mary MacKillop patron of the Knights, it was decided to postpone festivities until October 17 this year to coincide with the canonisation.
As part of this Festival of Faith Mass, the MacKillop Cross which the Knights of the Southern Cross have carried around Australia for the past two and a half months, will be carried into the Cathedral in tribute to Mary MacKillop.
The Cross, which is made from timbers taken from the original floor of the MacKillop-Woods schoolhouse in Penola and given to the Knights of the Southern Cross, has visited almost every Catholic church, Cathedral, parish, school and university in NSW, Victoria and South Australia since it set off on its mission to celebrate the canonisation on August 8, the 101st anniversary of Mary MacKillop's death.
Before leaving on its long journey, the MacKillop Cross was placed on the tomb of Mary MacKillop then carried to St Mary's Cathedral where it was blessed by the Archbishop of Sydney, Cardinal George Pell.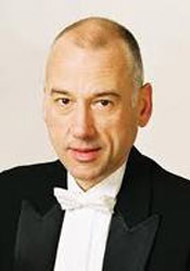 Festival of Faith
Once the Mass is over, the Festival of Faith kick off at noon on Sunday in the Cathedral forecourt. As many as 5000-7000 are expected to take part arriving for an hour or two, or in the case of the majority, making an entire day of it and staying on into the evening to watch live streaming of the telecast on screens set up around the forecourt.
The afternoon has been geared to make this historic day not only meaningful but exciting and fun for the entire family. Encouraging families to picnic in the forecourt, the Knights of the Southern Cross have organised live stage entertainment, fabulous food, a sausage sizzle and plenty of activities for young people.
"There will be Pavillions of Faith to celebrate the Church and Mary MacKillop. We will also put on a multi-cultural FoodFest and there'll be carnival rides and jumping castles and all sorts of fun for children, and on a stage we'll set up, there'll be live music everyone will enjoy," says Greg Briscoe-Hough, Director of the Festival for the Knights of the Southern Cross.
Then as the countdown to the canonisation in Rome begins, the focus will turn to Mary MacKillop and at 5 pm, the Cathedral will hold a Feast Day Mass of Mary MacKillop Mass. More than 2500 are expected to attend this very special Mass which will be presided over by Bishop Julian Porteous, Episcopal Vicar for Renewal and Evangelisation for the Archdiocese of Sydney.
Premiere of Choral Mass Setting in Honour Mary MacKillop
One of the highlights of the Mass in honour of Mary MacKillop will be the premiere of award winning composer and organist David Drury's setting for a Mass, created in her honour.
Earlier this year, Thomas Wilson, director of Music at St Mary's Cathedral commissioned David Drury, who is Director of Music at St Paul's College at the University of Sydney to create a setting for a Mass to mark the canonisation of Australia's first saint. According to Thomas Wilson, the commission was made possible by the generosity of the Knights of the Southern Cross who raised funds for a Mass setting to be created in honor of their patron, Mary MacKillop.
David Drury says the choral setting he has created which will be sung for the first time on Sunday at the Feast Day of Mary MacKillop was very accessible and "listenable"
"I didn't want a huge estoteric work but very much a piece that young people will like as soon as they hear it," he said.
If the Cathedral is full for this Mass, those in the forecourt will still be able to hear this wonderful music as the entire Mass will be webcast live onto large screens erected in the Cathedral forecourt where as many as 5000 are expected to gather for this webcast and the one from Rome that will follow.
Crossing live to Rome at 6.15 pm when the webcast will stream events as they happen onto huge screens in the forecourt. From 6.15pm until 6.30 pm (AEST), Sr Giovanni Farquer and Father Mark Podesta will commentate on what is happening in Rome, then at 6.30pm the canonisation itself will begin.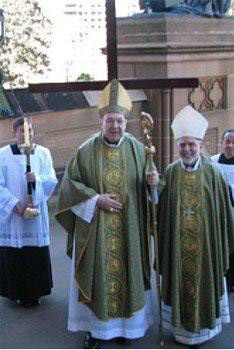 Live Webcast of Canonisation
The Archbishop of Sydney, Cardinal George Pell with Penola's Father Paul Gardiner, who was Postulator for the Cause of Mary MacKillop for more than 25 years until his retirement in 2008, will concelebrate the Canonisation Mass with Pope Benedict XVI.
While Australian Catholics and non Catholics rejoice at the sanctification of one of Australia's most beloved and remarkable women, it is worth remembering that she is not the only one being canonised on Sunday. Five others will also be sanctified.
They are: Stanislaw Soltys Kazimierczyk, a Polish priest from the 15th Century who is remembered for his work as a philosopher, confessor, preacher and theologian.
Camilla Battista da Varano from Central Italy, also from the 15th Century who gave up wealth and privilege to become a religious and who had a number of mystical experiences which led to her resolute and profound love of Christ.
Andre Bessette was born in Quebec, Canada in 1845 and at 25, sickly and barely literate, joined the Congregation of the Holy Cross. Deeply devoted to St Joseph he urged the sick and troubled to pray to this saint for assistance. The results of this advice meant that within a short time, Br Andre became known as The Miracle Man of Montreal. Despite being so ill in childhood, he lived until he was 92, dying in 1937 where it is estimated more than 1 million visited his coffin to pay tribute to him.
Candida Maria de Jesus, born in Northern Spain in 1846, she founded a new congregation, called Hijas de Jesus (Daughters of Jesus) with a vocation to educate children in the Christian faith. During her life time she opened many schools and was a force for education in Spain particularly among the poor.
Giulia Salzano is from Southern Italy and grew up in an orphanage in the mid 19th Century. Raised by Sisters of Charity, she became a teacher but as she grew older, became increasingly interested in teaching catechism to children and young adults. Later in life devoted to this cause and to the Virgin Mary she founded the Congregation of the Catechetical Sisters of the Sacred Heart and today is frequently known as the Prophetess of the New Evangelism.