Govt Moves to Protect Mary MacKillop Name from Exploitation
Catholic Communications, Sydney Archdiocese,
11 Oct 2010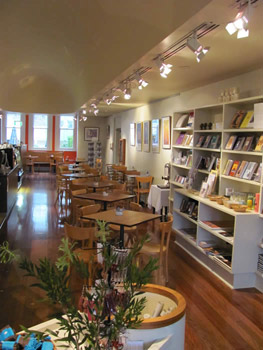 Less than a week before the canonisation of Australia's first saint, the Prime Minister Julia Gillard has announced moves by the Federal Government to protect Mary MacKillop's name from exploitation.
In future no stickers, pendants, T-shirts, neck pillows, tissue covers, lunch boxes or even sculpted likenesses of her face will be able to be produced without ministerial approval.
The PM said today the Government will amend corporations' regulations to protect the use of her name in all its variations from Our Mary to Blessed Mary to Saint Mary of the Cross. The only other Australian to have their name protected by the Government in this way is cricketing legend, Don Bradman.
"The amendment will reduce the extent to which an entity may hold itself associated with Mary MacKillop," the Prime Minister, a former lawyer said this morning, and emphasised these measures were in recognition of the significance that Mary MacKillop's life holds not only to Australia's five million Catholics, but for all Australians.
The intervention by the Government to outlaw the commercialisation or exploitation of Mary MacKillop's name and its variations, follows the successful trademark applications made by the Sisters of St Joseph of the Sacred Heart earlier this year to protect the name of their co-founder.
Lawyers acting for the Sisters of St Joseph lodged multiple applications to trademark her name in May this year in a bid to prevent exploitation in the lead up to Mary MacKillop's canonisation in Rome on Sunday, 17 October.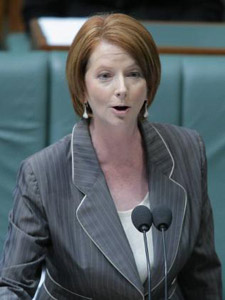 "We are not trying to create a brand like CocaCola," lawyer Patricia Monemvasitis said at the time. "This is about protecting her name and it is costing considerable amounts of money to do so."
Concerned about the rise in Mary MacKillop "collectables" and the number of unauthorised products using Mary MacKillop's name and even her spidery signature put up for sale on sites such as eBay, the Sisters moved quickly to keep exclusivity of the brand.
Not only were they concerned about exploitation of their co-founder's name but worried the sale of authorised merchandise through their own Sisters of St Joseph website and their shop at Mary MacKillop Place which funds the Order's work with the sick and the poor would be compromised.
With the Government's surprise move, the Sisters will no longer have to worry, but in a touch of irony, in future they may also have to apply for permission to use name of their co-founder and Australia's first Saint. Although as a Government official was quick to point out this morning, it is highly unlikely any request by the Sisters will be refused.